Historic bars tour "Manhattan on the Rocks"
This tour is offered in English or Russian language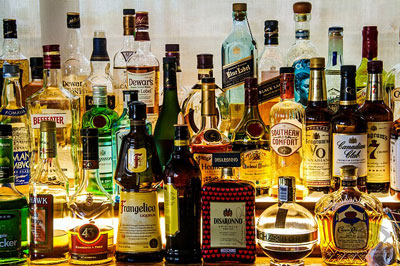 Enjoy Prohibition-era cocktails and New York's history, its secrets, and landmarks Drink in one of the historic bars or hidden speakeasies and discover the New York that tourists don't usually get to see.
We'll have a glass of wine in one of the oldest bars in New York famed by its literary history (yes! the place stayed open during Prohibition, I'll tell you how!).
We'll take a walk along the path not usually visited by tourists where we'll see a private park and facades of private clubs, we'll get to a vantage point from which we'll be able to see some of New York's most fascinating buildings.
I'll share some of my favorite New York tales filled with daring, ambition, movie characters, love, murder, Prohibition, and ladies' skirts.
We'll finish our journey in one of the city's most elegant Prohibition-style parlor where exquisite whiskey cocktail and sounds of Jazz will make you feel like a Great Gatsby.
Speakeasy tour "Speakeasy cocktails tour"
This tour is offered in English or Russian language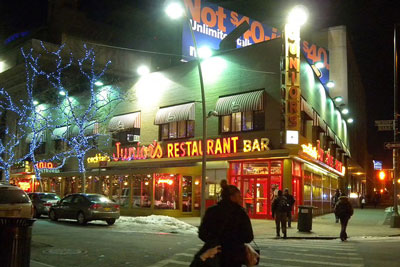 If you want to understand New York history, sometimes you don't need to go to a museum, go to the bar instead! History of New York is tightly connected to the history of imbibing. It's reflected in 19th-century Irish pubs (few are still around!) as well as in fancy whiskey parlors and, of course, in hidden speakeasies.
The secret drinking establishments appeared in New York in spectacular numbers during Prohibition when Manhattan became one huge non-stop party, pulsing to the hot sounds of jazz. Speakeasies served illegal bootlegged alcohol or cocktails, mixed to mask the inferior quality of homemade stuff. Speakeasies offered exciting nightlife entertainment with music, ladies, and dancing.
The crazy party lasted for 14 years and left the city with a collective hangover. Prohibition changed all the rules: it created organized crime and the concept of nightlife, it brought about a new 20th-century independent woman and introduced a certain allure of secret drinking places. Speakeasies are no longer a necessity, but the idea of a "secret" creates this special excitement of discovery.
There are only a couple of "true" Prohibition-era speakeasies in New York which still survived. But there are quite a few of excellent modern speakeasies where the craft of making a cocktail is elevated to the artform.
Join us on an adventure of discovering hidden spots and tasting the best cocktails the city has to offer.